Christmas day is a very important day in everybody's life. You get a lot of gifts from your relatives and friends and you also give them gift. You decorate your room and house for this day. Why no then decorate your blog?
With the Christmas day, change the template of your blog and give them a nice gift of Christmas.Here are some of the selected templates for Christmas.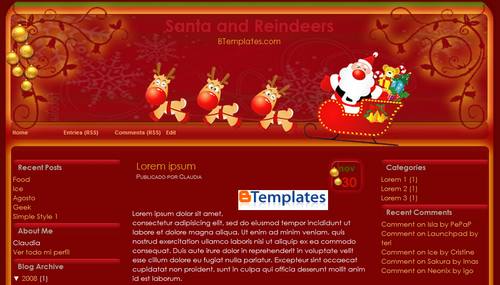 Download and set these templates on your blog and Enjoy this day….
Did you enjoy the post???
Why dont you leave a cooment or suscribe to the RSS feed or recieve the latest information delievered to your mail.