Is your Internet explorer in Windows 7 taking a long time to resolve any address you type in address bar to open any website. You should delete the temporary files which are present in the temporary folder of your computer by using a simple command line.
Delete temporary internet files
1. Goto Start > Run and type this command in Run Window and press Enter


RunDll32.exe InetCpl.cpl,ClearMyTracksByProcess 8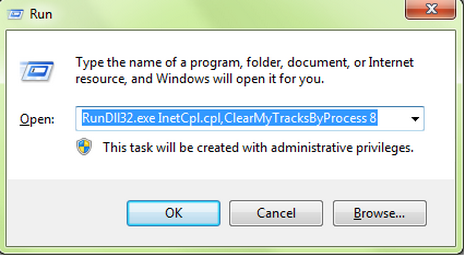 3. Now the temporary internet files will be deleted from your computer.

By deleting temporary internet files, the internet browsing can be made faster and hence releasing some memory on the hard drive.

Thanks for Stopping by Tech75. You can leave a comment to let me know your feedback and can also subscribe to the RSS feeds for regular updates.